Thank you for visiting our website!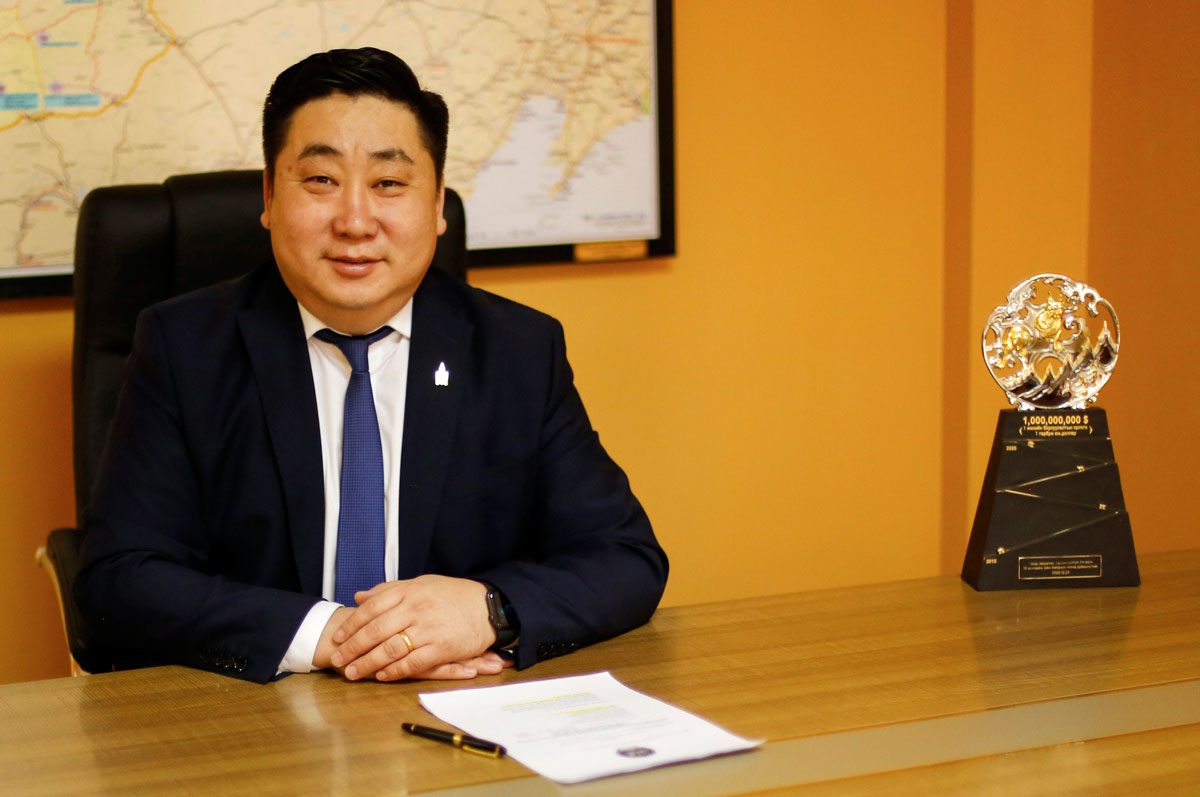 "Zuunbayan tumur zam" LLC aims to be an economic mainstay and a leader in the development of Mongolian Economy. The construction work started in May 2019, the foundation lay out is finished completely and top lay out of infrastructure is underway.
The subscriber of the project is "Mongolian Railway" State Owned Shareholding Company, the general contractor of infrastructure is "Ulaanbaatar Railway", the general contractor of foundation lay out is General Staff of the Armed Forces, and more than 100 national companies are subcontractors.
The mining sector alone composes ¼ of Mongolian economy, 90% of total exports, 24.5% of the state budget 64% of foreign investment.
The finding of the research conducted by economists shows that every 1000 MNT out of 4000 MNT in your wallet exist from mining sector. If we consider the mining sector as a heart our economy, the railway will be its life supporting blood-vessels that maintain the other sectors.
Therefore, the commissioning of the Tavantolgoi-Zuunbayan railway not only enables the increase of Tavantolgoi coking coal exports, but also leads Mongolian railway network directly to new markets for the export of mining products in South Korea and Japan tough connecting to Chinese seaports.
The Tavantolgoi-Zuunbayan railway has a capacity of 15 million tons of freight. Along the 416.1 km route, there are 1 station and 6 crossings in total. It also includes a 1520mm wide gauge, an axle with load capacity of 25 tons, 594 drainage and 27 bridges. Moreover, it will have 464 km of energy power lines and base structure with semi-automatic alarm and interlocking system. As a result, approximately 1000 new work places will have been created at railway stations, crossings and maintenance center of railway. It is estimated that more than 14,000 work places will also be created in the residential areas along the railway.
It will be our joint diligence and success to achieve. In particular, the role of the so-called national companies, enterprises and subcontractors cooperating in the construction of the Tavantolgoi-Zuunbayan railway is in great importance.
According to the study, "Tavantolgoi-Zuunbayan" railway will develop the economy of Mongolian sector by 2-3 times in the future. Therefore, our team work with our sincere intention to be a leader and spread the light in the development of Mongolia.
Wish you all the best!
CEO of "Zuunbayan Railway" LLC Doyddorj Banzragch
Шинэ
120 хүүхэд энэхүү сургалтын хөтөлбөрт хамрагдаж байна.
Цааш унших
Шинэ
Шинэ
УБТЗ-ын Тээвэрлэлт, хөдөлгөөн хариуцсан орлогч дарга Г.Ганболдтой ярилцлаа.
Цааш унших